The First Trusted Reputations for the World's Media
Reputation Matters. Independently verified and deeply searchable profiles for the world's media.
Get Found. Get Trusted. Get Clients.
Whether you have been in the business for 20 years or you just sold your first piece this year, MediaReputations.com is ready to help you display your best work and expand your ability to do business with content acquirers from all over the world.
Worldwide Media Rolodex
The search for great content never ends. From backpack journalists with war zone experience to Haitian Creole speaking documentarians already on location, MediaReputations.com can help you find exactly the right content creator to match your needs in realtime.
Connect. Partner. Scale.
In the shifting world of real time media, it is more important than ever to reach into any part of the world to get the scoop. MediaReputations.com offers enterprise solutions that locate, connect, & enable relationships with a global network of trusted media professionals.
Featured Media Professionals
---
[contact-form-7 404 "Not Found"]
Being able to prove my credentials completely changes the game. I can show my badge to get interviews, access media-only events, and get found online by media clients.
Get Your Media ID
Your credentials in the palm of your hand
Get your very own Verified Media ID, use it to establish your credentials, get access to exclusive events, and represent your media status anywhere you go.


Establish Your Credibility
Display Reputation on Your Website or Blog
Verified identity is the basis of trust. Display a badge on your site/blog to establish authenticity for visitors, or embed in a pitch to establish your credentials.
Extensive Media Profile
The Most Comprehensive Media Profile anywhere
The most comprehensive media profile on the web & extensive search by all criteria allows companies to find partners that are representing any combination of skillset, location, & availability.
Portfolio & Credits
Showcase Your Portfolio, Your Credits, & Bylines
The cleanest & most effective canvas to showcase your work & credentials in a beautiful online profile. Skills Badges identify your skills & specialties at a glance.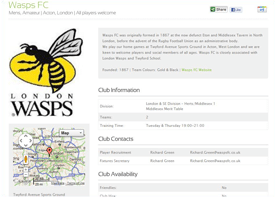 Search club profiles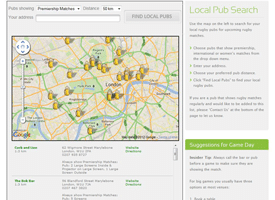 Watch a match at your local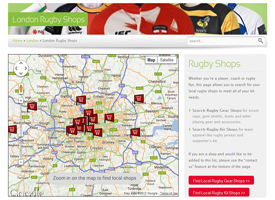 Find shops selling rugby gear
---
Those of us who have experienced losing a World Cup Final (for me it was the…