WOODEN SPOON

Wooden Spoon is a children's charity founded in 1983 that is dedicated to helping underprivileged children and young people all over the UK and Ireland to live happier, richer lives. We partner with the UK rugby community, receiving invaluable support for our activities and the opportunity to raise awareness of the work we do.
Click here for more information.

LITTLE RUGBY
Little Rugby is a vibrant, fun-filled rugby programme delivered in a pressure free environment for children aged 2 – 5 years. Little Rugby will be providing free rugby sessions for kids at the FRN 7s Tournament!
Click here for more information.

VIPER 10
Viper 10 sponsor the men's and women's Find Rugby Now 7s teams. They produce bespoke teamwear for Rugby, Football, Netball, Hockey, Schools & Universities. Design your own kit on their 3D Kit Designer!
Click here for more information.

BOURNEMOUTH 7s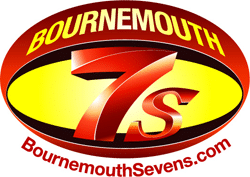 Bournemouth 7s is an action packed bank holiday weekend filled with enthralling sport, live music and awe-inspiring entertainment. Launched in 2008 this event has established itself as the world's largest rugby, netball and music festival attracting over 20,000 people. The 2013 Festival also sees the exciting new addition of Dodgeball to the sporting line up.
Click here for more information.

MANCHESTER 7s
The Manchester Rugby 7s is a 3 Day International Rugby and Music Festival taking place at Broughton Park FC just a 5 minute drive from Manchester city centre. The MR7s welcomes up to 200 male and female participating teams from the UK and abroad.
Click here for more information.