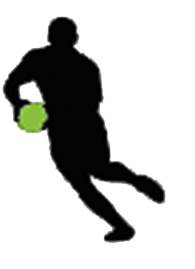 London Men's Club Profiles
| | | |
| --- | --- | --- |
| View Club Profiles with all of the latest team and training information. Read about Club needs and find contacts for recruitment and fixtures. | Choose a Men's club: | |
Mens Club Search
Welcome to the London Men's Club Search Page. Use the search on the left to find local mens rugby clubs as follows:
Enter your address.
Choose your preferred club distance.
Choose amateur or professional clubs from drop down menu.
Click "Find Local Clubs" to find your local mens rugby clubs.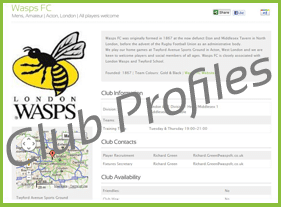 See Club Profiles for updated club information
Search Results
The results page will reveal the following information:
Club Name – click on this to see the club on the map.
Club Address – address of the clubhouse/traning grounds of the club.
Club Profile – click for the full club profile, including all of the latest club information.
Directions – directions from "your address" to the club.
Club Level – whether the club's playing level is amateur or professional.**
** Some professional clubs also have amateur teams, so please see the Club Profile for full details.
FEATURED RUGBY CLUB OF THE MONTH
Andrea's Angels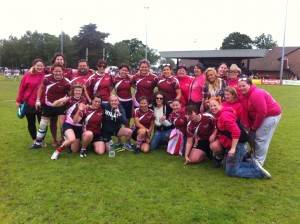 The creation of Andrea's Angels at Sutton and Epsom RFC was prompted by the sudden and unexpected death of Andrea Hinton, past Ladies XV Captain and nucleus to the Club's Socials and Events team, on 12th February 2009. Unknown to everyone, including herself, Andrea had been battling Leukemia, following a period of illness.
Losing someone so close to many of the club's members and someone who was still heavily involved in much of the events, came as a huge shock to everyone who knew her. A bright enthusiastic smile and character that will be sorely missed. Saturday 20th February 2010 saw a spectacular day of rugby held at Rugby Lane in memory of one of the club's greatest ambassadors and the creation of a Team of Ladies XV past and present players, playing under the name of Andrea's Angels in a charity match.
Read More…