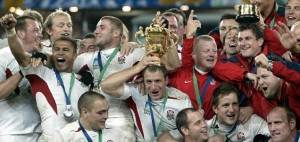 There is no doubt that England has one of the toughest pools in the World Cup history. The challenge is enormous especially after Australia's title triumph at the Rugby Championship against New Zealand and Fiji's Pacific Nations Cup success.
England has to beat Fiji, Wales and Australia on three consecutive weekends in order to win the pool (5/4) and reach the final (13/8) through a less arduous route. A pool win can help them avoid South Africa and New Zealand.
If they win the pool or at least qualify for the quarter-final, the English will have the benefit from having faced a very high-calibre teams and avoiding New Zealand until the final. Some of them has to go home early, and England has the best odds to continue further. According to the bookies that are some of the more keen supporters of the game in the UK, England's odds to triumph in the final are 9/2.
If England loses against Wales, the game against Australia becomes a must-win just so that they can stay in the tournament. And the bad news is that the Wallabies are the most lethal team when scoring tries out of situations where there is nothing on and they can execute with their hands very well. On top of that, Australia has had its first victory over New Zealand in four years this month.
Even Fiji shouldn't be taken lightly. Fiji is England's first opponent on 18th September. England's odds are 1/100 to win, while Fiji's 33. It is a perfect opening game for England, but there is no margin for error in this pool because Fiji have nothing to lose and can be very difficult in situations like this. If you still haven't bought your tickets for the games, you have the chance to win free tickets to the Rugby World Cup 2015 at this online casino.
However, one of the most high-profile games on the tournament promises to be the game against Wales. Some seem to write off the chances of the Welsh for getting out of the pool (5/6), but the English mustn't do that at all cost. The up side for England is that they haven't lost a game to a Northern hemisphere side since 2012, and Wales hasn't won at Twickenham in three and a half years.
There is no reason to think that England's discipline will be anything less than admirable and that they will be anything other than outstanding in the set-piece department. They can be as fast as any side in the tournament, tackle like men possessed, kick their goals and they will win themselves an awful lot of ball.