best apps for club, coaches, players, referees and fans
Everyone today seems to have an iPhone or an iPad, which feature interesting and cool new apps that make our lives seemingly better than ever before. So, what's out there for the rugby lover?
This article is aimed at amateur rugby lovers – clubs, coaches, players, referees and fans – all of whom can benefit from the latest free techy apps. Please find some of our favourites below and look out for the FindRugbyNow app, which will be coming to you soon!
For Clubs
1. PitchMeasure – iPhone/iPad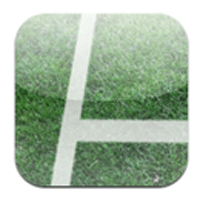 Purpose:
This app allows users to mark out a pitch to perfection. To measure a field, the user simply loads the application and selects what field they want to measure. Users see their exact location with the aid of an accurate satellite map overlay with GPS and compass guidance as they navigate their way around the edges of the pitch.
Details: This app was the 2011 Apps Challenge Winner at the University of Canterbury in New Zealand. It was selected by a panel of judges as the standout idea for its "originality and potential benefit to casual sports players". The idea came about when some friends were arguing over where to put the try line for a rugby game they were setting up and one of them thought there must be a better way.
Review: This app would be perfect for those unexpected friendly matches or even a planned training session. Let's be honest, it might even be a last minute fix to a Saturday morning home match after a late one.
For Coaches
2. Rugby Board Free – iPhone/iPad/iPod Touch
Purpose:
This app allows coaches to create a simple strategy board for a rugby match using moveable player representations and share it through playback with players or other coaches.
Details: This is a free version but there is a paid version (about £2) which has a different start window and higher speed.
Review: This app is a very simple version of other paid apps on the market, but if you are thinking of purchasing one of those this is a good way to test it out and decide whether it is right for you before committing to a paid version. Other paid apps worth a look are Rugby Coaches Clipboard, RugbyCoach3D and PlayBoard XT Rugby. All of these apps provide additional features and are around the £2 mark, so they won't break the bank.
For Players
3. Rugby Drills – iPhone/iPad/iPod Touch
Purpose:
This app features 9 top rated rugby drills taken from the Sportplan's Online Library. Although this app is designed to be a taster of the 400+ interactive online drills, it features several basic drills that would be of great benefit for rugby beginners.
Details: We have all been there when coaches explain drills over and over before new players grasp the concept of the drill. These mini drills allow users give a holistic overview of a drill, which may prove useful to players and coaches alike.
Review: It remains to be seen whether Sportsplan plans on updating this app with more drills, but at zero cost it is definitely worth a download.
For Referees
4. RugbyRefs.com – iPhone/iPad/iPod Touch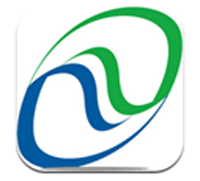 Purpose:
This app allows the user to access RugbyRefs.com directly from their iPhone/iPad. After a quick registration, this app allows users to access and post to rugby discussions, send and receive private messages and read post blogs and articles.
Details: The app seems to get pretty interesting threads with many people posting regarding rule queries and others responding to these posts (although you also get the inevitable never-ending red card/yellow card debate regarding international matches).
Review: This seems like a good tool but it ultimately does not offer anything new from the website. I suppose it would allow those long journeys home for referees to be spent confirming whether they made the right calls in the game or for the more ambitious – a quick post at half time.
For Fans
5. Rugby Scorer – iPhone/iPad/iPod Touch
Purpose:
This app allows fans to keep track of matches by keeping score, keeping time and inputting match details. The app has the following features: time off/time on for stoppages, option to add names to "shirts" manually or through the Address book, input match location from iphone/iPad GPS, retain information for the following match and more.
Details: This looks like it would be quite helpful to match reports, fans and coaches since it is possible to record try scorers and other details about the match.
Review: There are other much more expensive apps that integrate a lot more features, including comprehensive match recording and match analysis, but for no cost this app is definitely worth checking out.
There are many great apps out there for rugby and most of them come well under £10, so have a search for "rugby" in your Apps Store and see what is available, or better yet, visit FindRugbyNow regularly to access your local rugby community and read more on the latest developments in amateur rugby.
Let us know your thoughts on email at info@findrugbynow.com or Facebook.