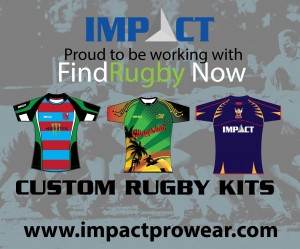 In an effort to support rugby 7s growth, Find Rugby Now teamed up with Impact Prowear to offer one lucky men's and one lucky women's team the opportunity to win a free set of rugby 7s kit!
There was a great response from both men's and women's team alike at the prospect of winning a free set of bespoke rugby 7s kit and there were many deserving winners.
Applicants needed to answer one simple question:
Why does your rugby team deserve to win a free set of kit?
Thank you to everyone that applied. We were really impressed by all of the applications that we received and we are proud to announce our shortlisted teams:
MEN'S SHORLIST
Burgess Hill
England Wheelchair 7s
Askeans Dukes
WOMEN'S SHORLIST
Malibu Barbies
Ashfield Ladies RFC
The Mamas
Congratulations to all of the shortlisted teams! Winners will be announced on Saturday, 4 May 2013. If your team has been shortlisted, you will be hearing from us!