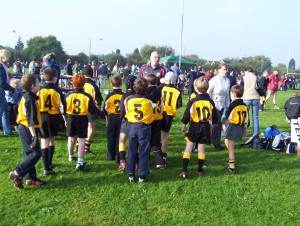 This past weekend was the start of the Rugby World Cup – the 3rd largest sporting event on the planet in terms of coverage (the only two events which beat it are the Football World Cup and the Olympic Games). This is the best opportunity for rugby as a game to inspire and ignite interest in youngsters who, given that games are being broadcast on terrestrial stations, might be watching world-class matches for the first time and will want to give rugby a try for the first time.
In recent FRN articles (Use the Rugby World Cup to Inspire Your Kids and The World Cup: An Opportunity for Rugby Clubs) we have discussed how rugby clubs can use the World Cup to gain members. In this article I want to share my personal experience with rugby and look at what you can expect if it is your first experience going to a rugby club.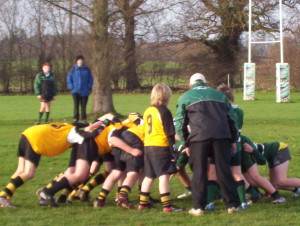 The first interaction I had with the club I ended up coaching at was a chance encounter with the then youth chairman of the club the day after an England match a number of years ago now. The gentleman in question, Richard Palmer, changed my life, gave me and my family a massive group of friends which span the globe together with giving my boys many adventures with the game.
I was shopping with morning with my eldest son, who was 4 years old at the time, who was wearing his England shirt. Richard stopped to talk to us about the game and explained that his club held mini rugby sessions and invited us down to give it a try.
The welcome we got the next week was great. Richard came and said hi but there was a couple of pitches full of children between the ages of 4 and 16 or so. The place was alive. Coaches guiding their groups through some training or managing small games. Parents looking on from the side lines enjoying a chat with others over a mug of tea or coffee.
The focus seemed to be on enjoyment and love of the game and from that moment our family was were hooked.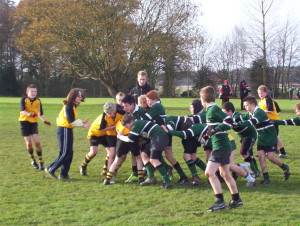 After a few weeks, I was asked if I fancied helping out with my son's team so took on the role of assistant coach under a couple of great guys, who are still mates, and I haven't looked back since.
Sixteen years on but my boys have gone through the min and youth age groups at our club. I've held various roles at the club. I've qualified as a coach and have taken as many courses as I could to try to ensure that I could give youngsters the sort of experiences that Richard gave my boys. I've even qualified as a referee and actually really enjoy this aspect of the game – after all I get the best view of the game.
Rugby has become a massive part of my family's life. There are a couple of training sessions a week for the boys and both are now running out with our 1st XV. The eldest took the opportunity offered and arranged by another friend made through the game of going to Sydney to play for Randwick for a few months. We have friends across the globe thanks to this game and a chance encounter with a wonderful man.
So, if you have a youngster who become inspired whilst watching the Rugby World Cup and fancy having a go at the game, I would urge you to find a club and get involved. This is the very best of games.
More information about what to expect at a club can be found in the book – Mini and Youth Rugby: Complete Guide for Coaches and Parents.